February 2019 Market Update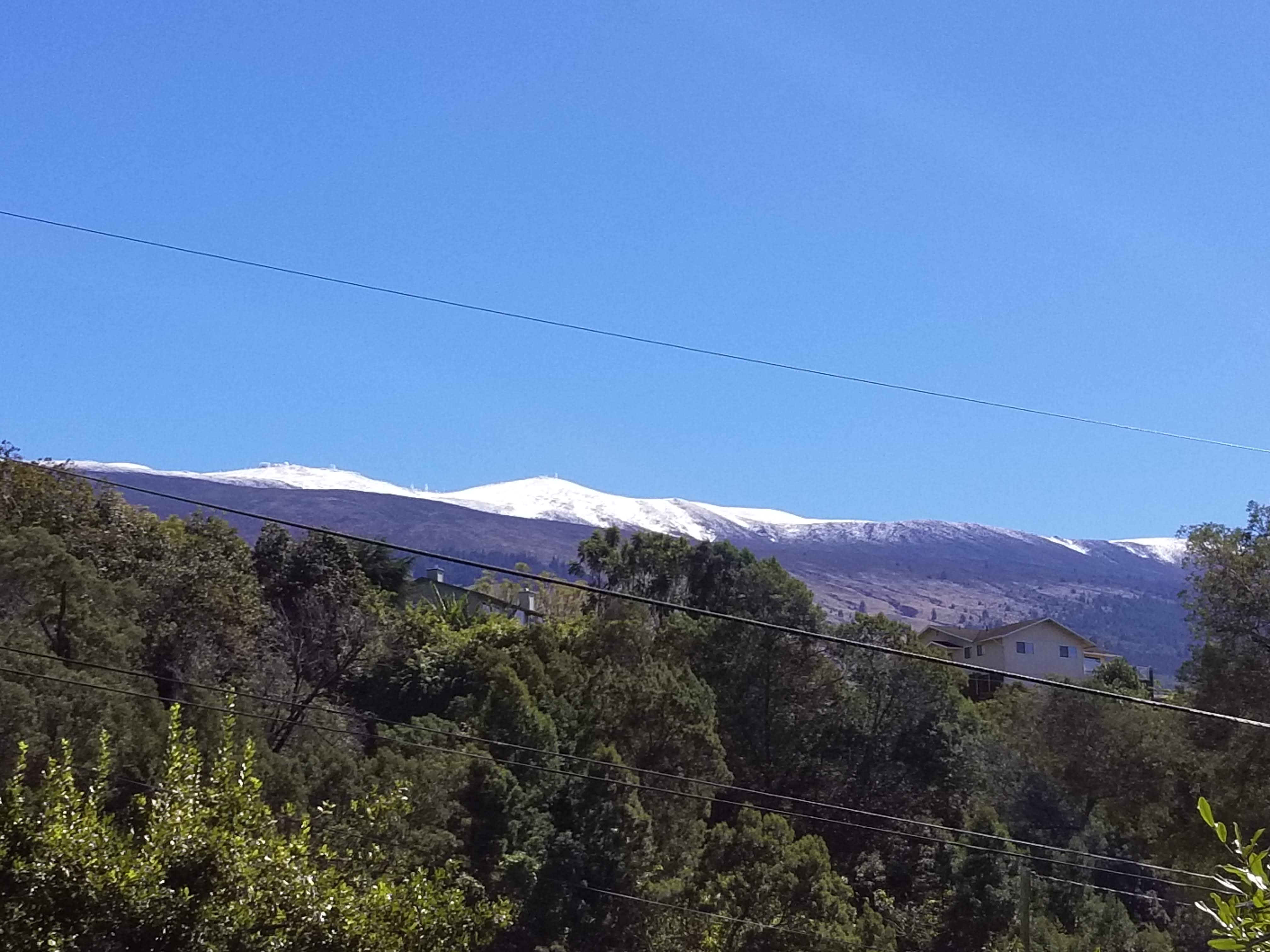 We had snow on Maui this week! It happens every few years at the Haleakala Summit, but this year there were reports of snow or snow-like conditions at Polipoli State Park at elevations as low as 6,200 ft. The Washington Post opines that it could just be graupel – "akin to small hail or sleet pellets – and not true snow", but for most of us here on Maui, cold, white, fluffy, icy stuff is snow. Apparently, they don't keep official records of these occurrences, but the Maui News reports that their archives show their last report of snow as low as Polipoli was in 1918 – over 100 years ago.

January stats are in. Maui real estate is showing signs of slowing, though median sales prices continue to rise. Residential homes sales are down 28% for January 2019 compared to January 2018 and condominium sales are up 7% for January 2019 compared to January 2018. The median sales price for homes is up 4% from 705,000 to $730,000 and the median sales price for condos is up 4% from $506,000 to $528,450. For a detailed report of each area on Maui for homes, condos, and land, please CLICK HERE.

Here is a recent commentary from the REALTORS Association of Maui regarding the current U.S. market conditions:

Despite a strong U.S. economy, historically low unemployment and steady wage growth, home sales began to slow across the nation late last year. Blame was given to a combination of high prices and a steady stream of interest rate hikes by the Federal Reserve. This month, the Fed responded to the growing affordability conundrum. In a move described as a patient approach to further rate changes, the Fed did not increase rates during January 2019.

While the home affordability topic will continue to set the tone for the 2019 housing market, early signs point to an improving inventory situation, including in several markets that are beginning to show regular year-over-year percentage increases. As motivated sellers attempt to get a jump on annual goals, many new listings enter the market immediately after the turn of a calendar year. If home price appreciation falls more in line with wage growth, and rates can hold firm, consumer confidence and affordability are likely to improve. (REALTORS Association of Maui, 2019)

While Maui often follows the national trends, all real estate is local, and it is important to talk to a real estate professional with local knowledge regarding your specific situation. For more specific information about a particular geographical area, neighborhood, project, or property, please CLICK HERE to email me directly with your questions.

If you own real estate on Maui and pay your property taxes in semi-annual installments, please remember that the 2018-2019 second half real property tax payments are due by February 20, 2019. The payments are due whether or not you received a bill, and there are significant penalties for late payments. The Maui County Real Property Tax Division has an excellent website that contains public information about real property tax assessments, records, maps (check out the Pictometry aerials), payment history and forms for all properties on Maui. CLICK HERE to access this Maui County Real Property Tax website. If you need any help navigating the site, I am happy to assist you.